Achieving the Right Product-Market Fit for Your SaaS Platform
April 19, 2021 Design 4 Min
You have the product. You have the means. You have the audience. But are they a good fit for each other?
We touched on product-market fit a bit in our Building a Strong Foundation post, and we'll both reiterate and expand on the concept here. Why? Because while the three areas we identified in that post are vital to starting your business on the right foot, achieving the right product-market fit is the difference between success and failure.
What is Product-Market Fit?
First defined by Marc Andreessen, product-market fit means having a product that solves a need, and selling that product in a market that has that need.
It may sound simple, but many startups throw cash at their product without carefully researching what market it belongs in. As business owners, we often inject our own assumptions of what people want and who might want it—and often those assumptions are challenged when real, tangible data is collected.
When you achieve good product-market fit, your customers recommend you to their friends, are loyal to your brand, and don't need much convincing to buy what you're selling. In contrast, if you're finding that you have to work hard to make a sale or that customers aren't engaging with you past the first few weeks, you likely have the wrong product or are marketing it to the wrong customer base.
How to Find the Right Fit
Finding the right product-market fit is a bit research, a bit data, a bit trial and error, and a lot of validation.
First, research who your target market actually is (hint: it's not always who you think it should be). Interviews, focus groups, and competition analysis can be a great way to see with whom your offer may resonate.
Next, take a lean methodology approach to your platform launch and strategy. Always keep improving and fine tuning your messaging, your offering, your delivery. The key here is to hone in on what your customers perceive your value is, not what you think the value is. Like your target market, sometimes what draws your clients in is not what you initially expected.
The company Slack focused their attention on the individual user experience, choosing to be super speedy in resolving any reported issues and thinking carefully about their UX design. By hyper-focusing on these areas, they differentiated themselves from their competition and grew their customer base by 7300% (not a typo) in just over a year.
Finding the right fit also requires some experimentation and pivoting. You simply might not get it exactly right on the first try. Actively solicit feedback from users (especially the ones who are no longer active on your platform). Combine that feedback with hard data like heat maps and usage reports to make iterations on either your platform or your target audience (or maybe both). In the end, you want an offer that satisfies an unmet need, marketed to an audience that actively has that need. Being flexible and willing to try new things will make that far more likely.
Measuring Success
So you do your research and iterate based on data—how do you know when you've achieved success? More data, of course! As we said above, having the right product-market fit means you have users that don't hesitate to recommend you, actively use your platform, and buy what you sell with little effort from you. So, to measure those elements, you look at:
1. user engagement levels
2. quantity of paid users
3. quantity of organic users
4. net promoter score
By evaluating how many people are using your platform and how many would recommend your platform, you'll get a clear picture on the performance of your software.
Maintaining Success
The SaaS market changes as quickly as you can come up with your next great idea. If you've achieved a great product-market fit, don't assume that will remain true forever. Taxis were a great offer until Uber came along. Hotels served a specific purpose until AirBnB swooped in. It's a bit cliché to say, but if you don't disrupt you'll be disrupted. Even AirBnb intentionally reinvented themselves in the height of their success, redefining their product from the booking of the property to the trip itself. By thinking about their product as the entire trip, AirBnB was able to come up with new offers to complement the property bookings they'd always had.
Continuously measure your fit, keep an eye on the market, and never stop making improvements. If you stay lean and iterate based on your data, you'll continue to offer a service that delivers just what your customers need.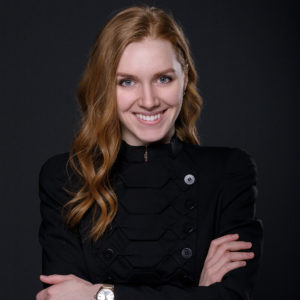 Mariya Besedina
Mariya and the team equip prominent brands with bespoke digital solutions that accelerate business growth and propel brands to a global stage.
Ready to get started and transform your business through the power of data?
Our thoughts on digital, technology innovation, and the future of marketing.